The marketplace is a cashless system where facilities sell guest passes or concessions without the employee handling cash. Post a page or a link on your community's webpage. Patrons purchase guest passes or products. Money collected at the marketplace is credited to the community's account.

How do I enable the marketplace?
By default, the marketplace is disabled in all accounts. Contact your AGS representative to enable your marketplace.
What can I sell at the marketplace?
Daily Guest Pass
5 Punch Guest Pass
2 Day Weekend Pass
After 5pm Guest Pass

Day Pass
Community Party Special Event Ticket
Walk-up Non-Member Daily Pool Pass
Parking Pass
Bottled Water
Bag of Chips
And more
How do administrators navigate to the marketplace?
Click the menu icon in the upper right hand corner. Click Manage Marketplace.

Where do patrons go to purchase guest passes, tickets, or add funds?
Send your members to your Marketplace URL. Here is how to find your URL.
1.
Click the
person
icon
in the upper right hand corner
2. This is your community's marketplace URL.
Copy & paste the URL into your website or create a QR code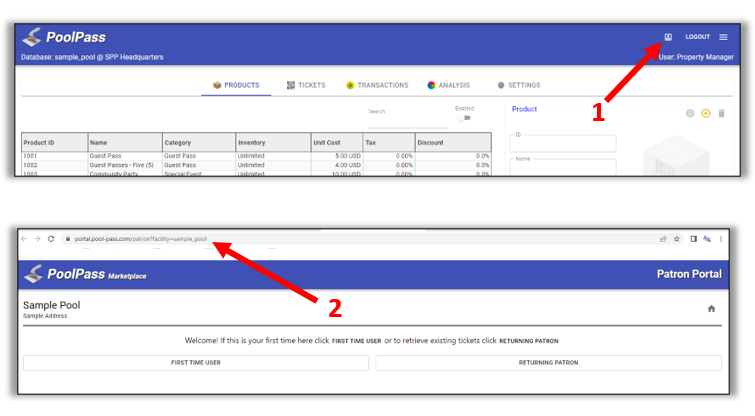 How can I create a QR code members can scan to easily purchase guest passes or request tickets?