To help organize your application submissions, there are several states or status an application can have. The intended use of the declined status is the application will never be approved.

Here is how

1. Claim the application by clicking the
green clipboard
.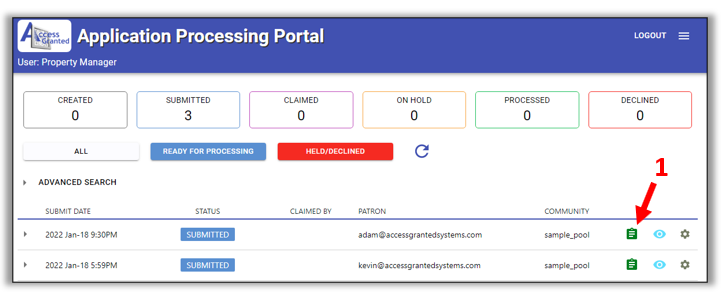 2. Click DECLINE.

3. Write a note to the applicant (optional).
4. Write an internal note (optional).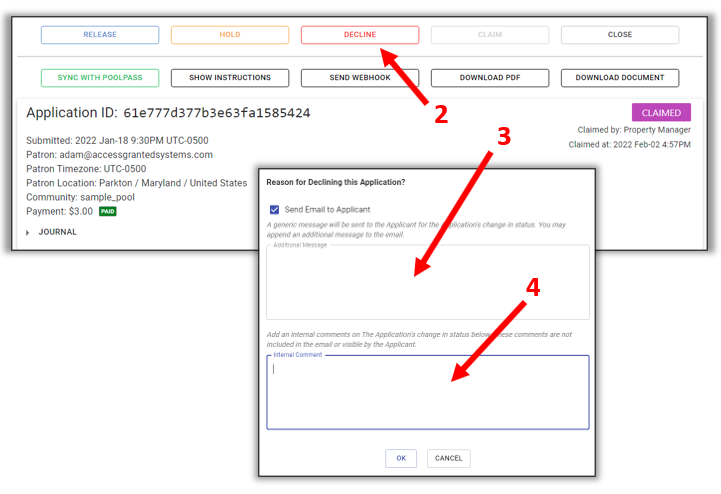 This is what the DECLINE email notification looks like.