To help organize your application submissions, there are several states or status an application can have. The intended use of the hold status is the application will eventually get approved but you are waiting for the patron to take additional action. A common use case is the household is behind on their HOA dues and you are waiting payment.

Here is how

1. Claim the application by clicking the
green clipboard.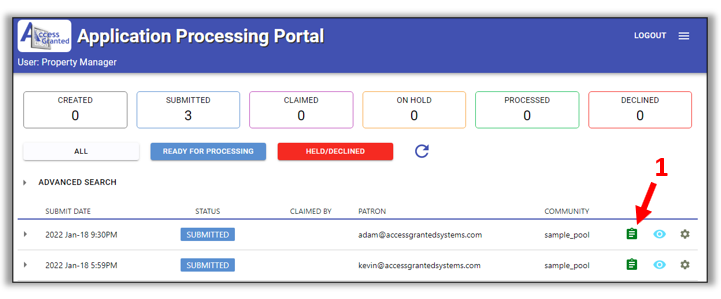 2. Click HOLD.

3. Write a note to the applicant (optional).
4. Write an internal note (optional).