How to allow members to Add Funds to a ticket
Overview

You can create a cash-less system for concessions. Members put funds on a Ticket and use it to make purchases. In this article, you will learn how to:

Find the Marketplace Settings

Allow Funds to be deposited on Tickets
See where members can add Funds online

See other helpful articles to use Funds
Find Marketplace Settings
Click on the MENU

Click Manage MARKETPLACE

Click on the SETTINGS tab

Allow Funds to be Deposited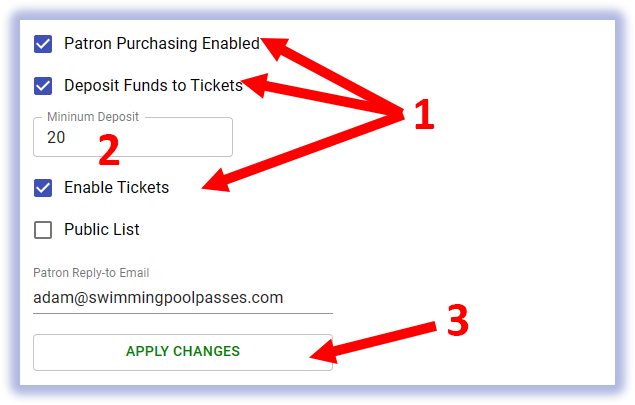 Ensure three buttons are checked: Patron Purchasing, Deposit Funds, and Enable Tickets

Set your Minimum Deposit for tickets

Click APPLY CHANGES

Where can members add Funds to a ticket?
When the above settings are applied to your Marketplace, the Add Funds box will appear in your Patron Portal.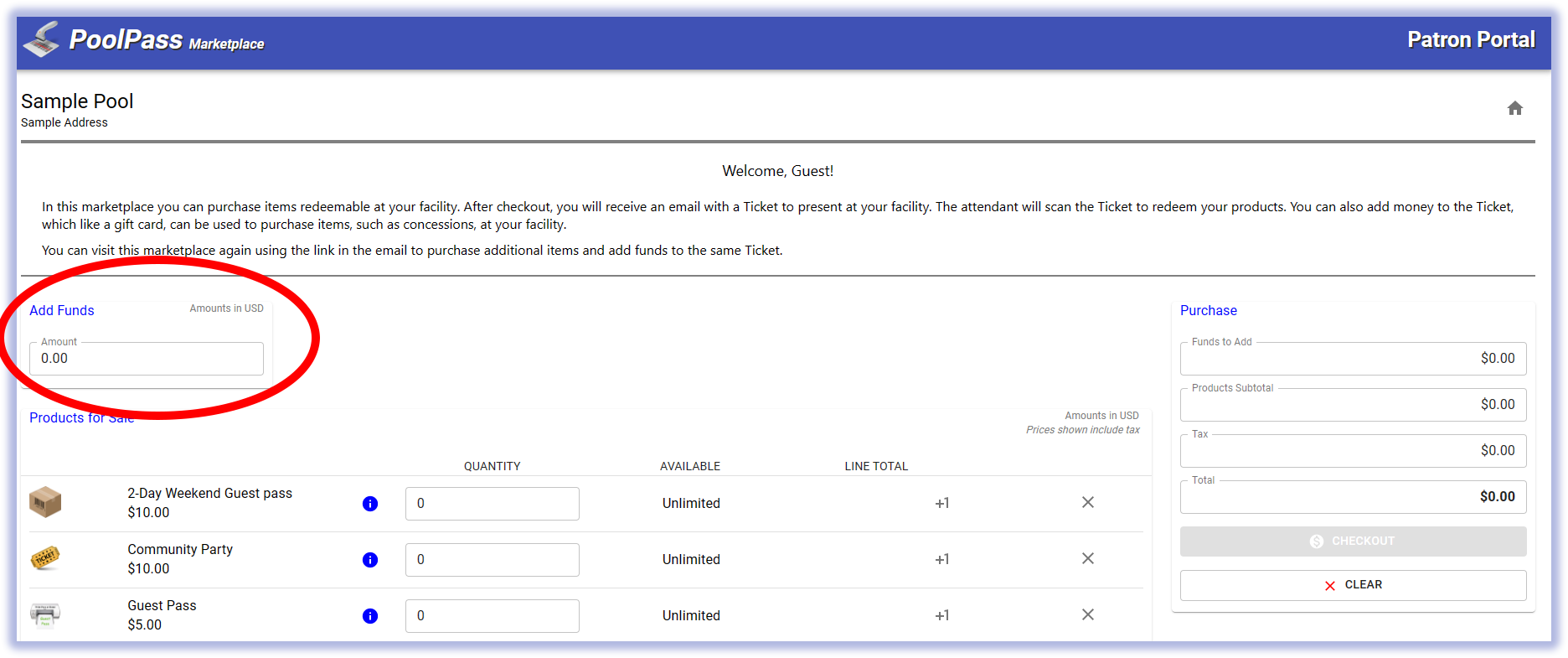 Read other helpful Support Articles about Funds

How Marketplace workers make a sale using Funds:
click here
Create an item that can be purchased with Funds:
click here