There are times when you will need to add a patron to an application.

Unfortunately, you can't add a patron to the existing application. You can add the patron to the household directly in the database.

Adding a Member to your database

The existing application must be processed first. A processed application will have already synced with the PoolPass database.

1. Click the eye icon to view the application


2. Click Open in Pool Pass


3. Then add the missing patron by clicking the yellow plus icon on the right side.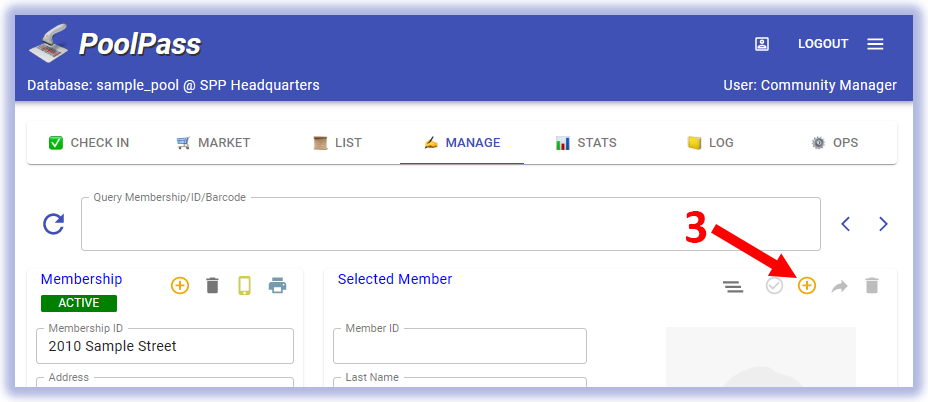 or